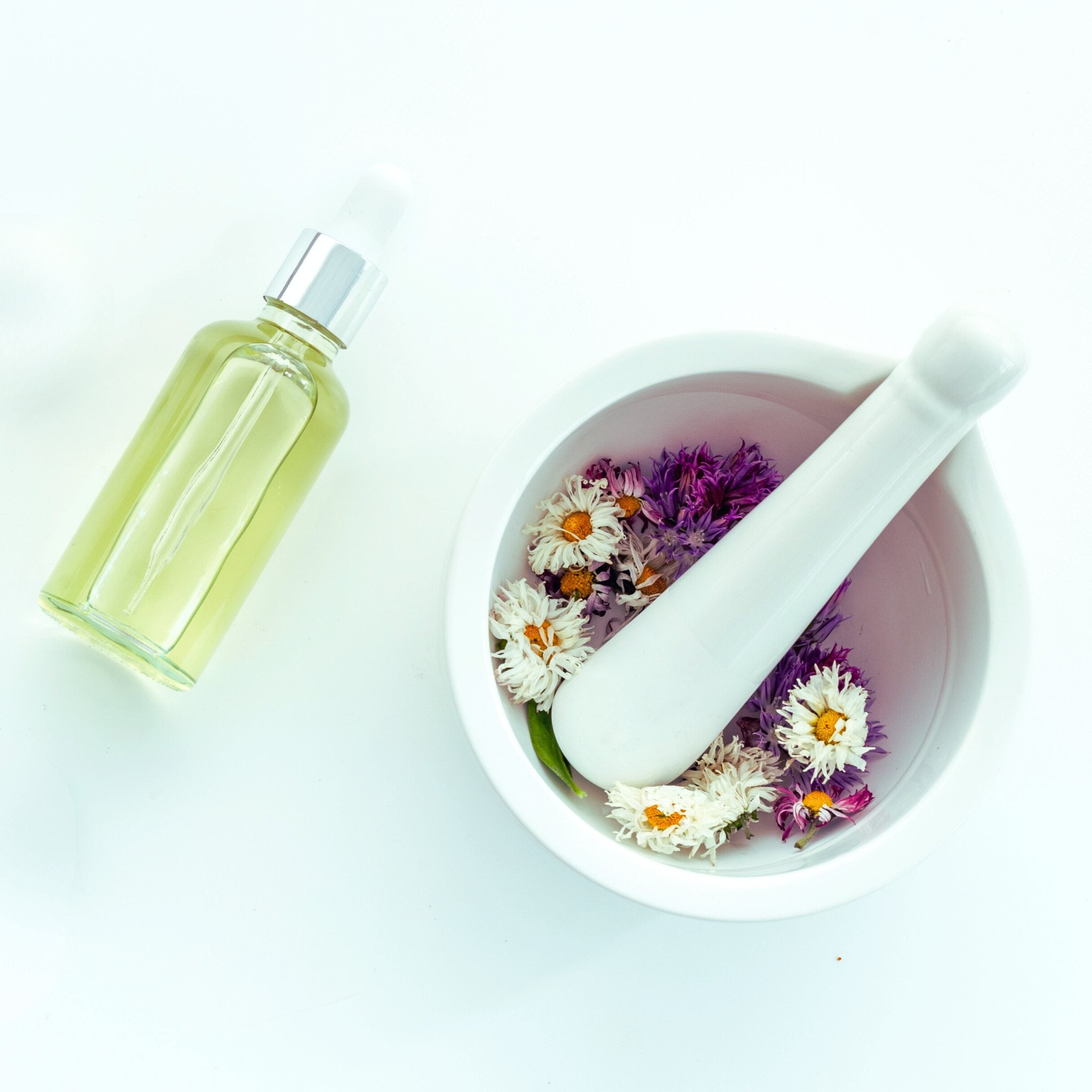 Introducing
Super Nutrient Hair & Scalp Oil
Following on from the development of our unique Shampoo & Conditioner, we wanted to develop a pre-wash treatment for our customers who would like even more nourishment for their hair.

Sometimes our hair needs an extra helping hand, especially during the early transition phase when you are moving away from sulphate and silicone based haircare, over to our haircare. This can be when you discover the real condition of your hair after years of sulphate and silicone use (see our blog posts for more info on this). Our Shampoo and Conditioner will in time bring balance to your hair, but in the meantime, this hair oil can really help add extra nourishment and strength to your hair.

So we decided to create this hair oil to help our customers who might struggle during that early transition phase, or those who would just like to add even more strength and shine to their hair.

It's a way to bring even more joy to your hair.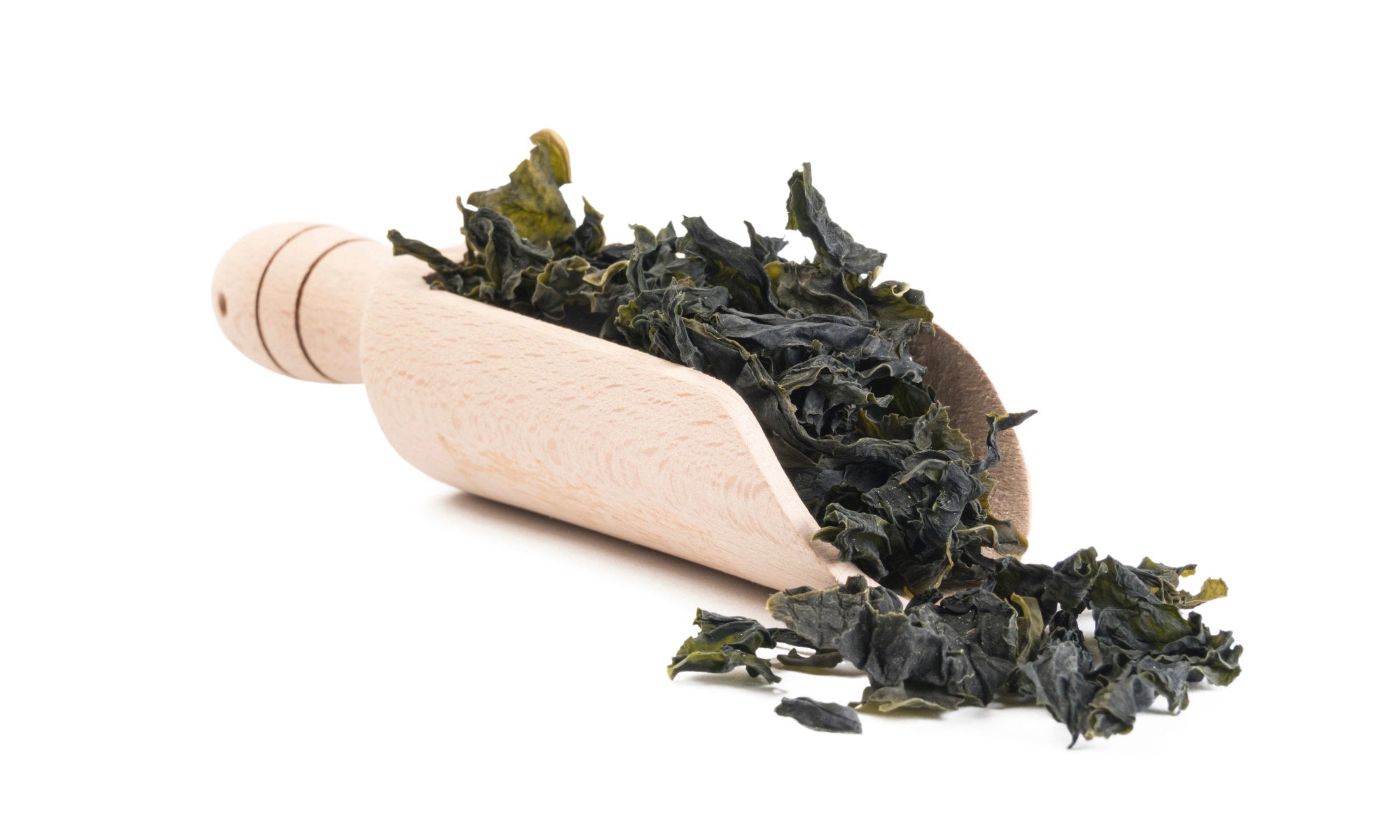 The Extraction Process
We create unique extractions using our organic Seaweed & other key herbs. We carefully prepare these over a number of days, & they form the base for each of our products.

Once this extraction is ready, we use this to make our unique products.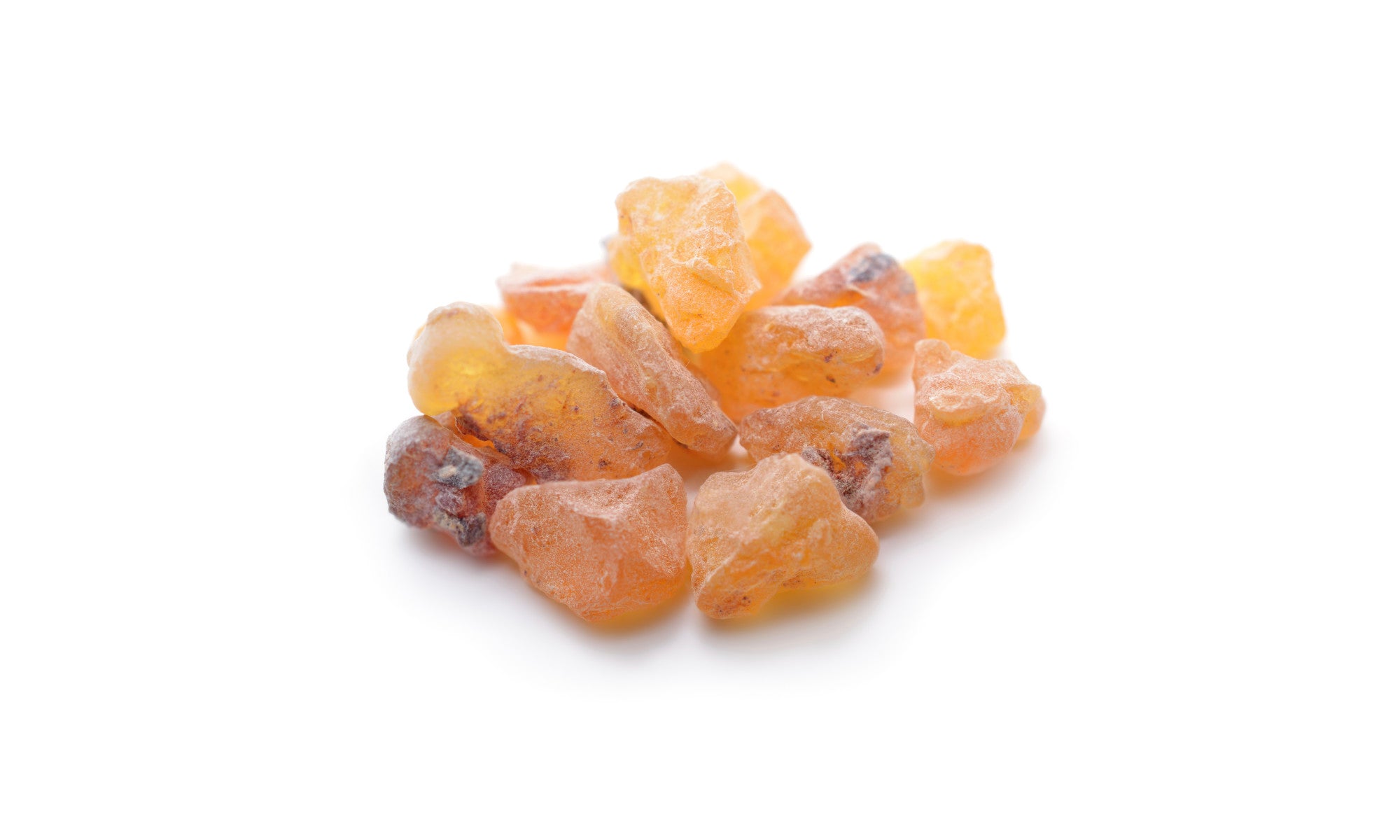 Unique Haircare Ingredients
1. Eco Silk: Provides a silky, smooth texture without a greasy feel.
2. Oat Kernel Oil: Moisturizes and strengthens hair strands, reduces irritation on the scalp.
3. Jojoba Seed Oil: Deeply hydrates and nourishes both scalp and hair, helps to balance oil production.
4. Broccoli Seed Oil: Imparts a natural shine and gloss to the hair, acts as a natural conditioner.
5. Castor Seed Oil: Promotes hair growth, enhances scalp health through its moisturizing properties.
6. Bisabolol: Soothes the scalp with anti-irritant and anti-inflammatory properties.
7. Vitamin E (Tocopherol): Supports scalp health and protects hair from environmental stressors.
8. Sunflower Oil: Rich in nutrients and antioxidants, conditions the hair, and provides additional moisture.
9. Lovage Root Extract: Helps in maintaining a healthy scalp and reducing hair thinning.
10. Eucommia Bark Extract: Promotes hair health and strength.
11. Tuberfleece Flower Root Extract: Helps support hair growth and strength.
12. Seaweed Extract: Contains minerals and vitamins essential for healthy hair and scalp nourishment.

Essential oils:

1. Clary Sage Oil: Helps in balancing scalp oils and promotes a sense of calm.
2. Lavender Oil: Soothing and calming aroma, beneficial for scalp health.
3. Ho Wood Oil: Offers a sweet, woody fragrance and has a calming effect on the scalp.
4. Rose Geranium Oil: Balancing, soothing and adds a delicate aroma.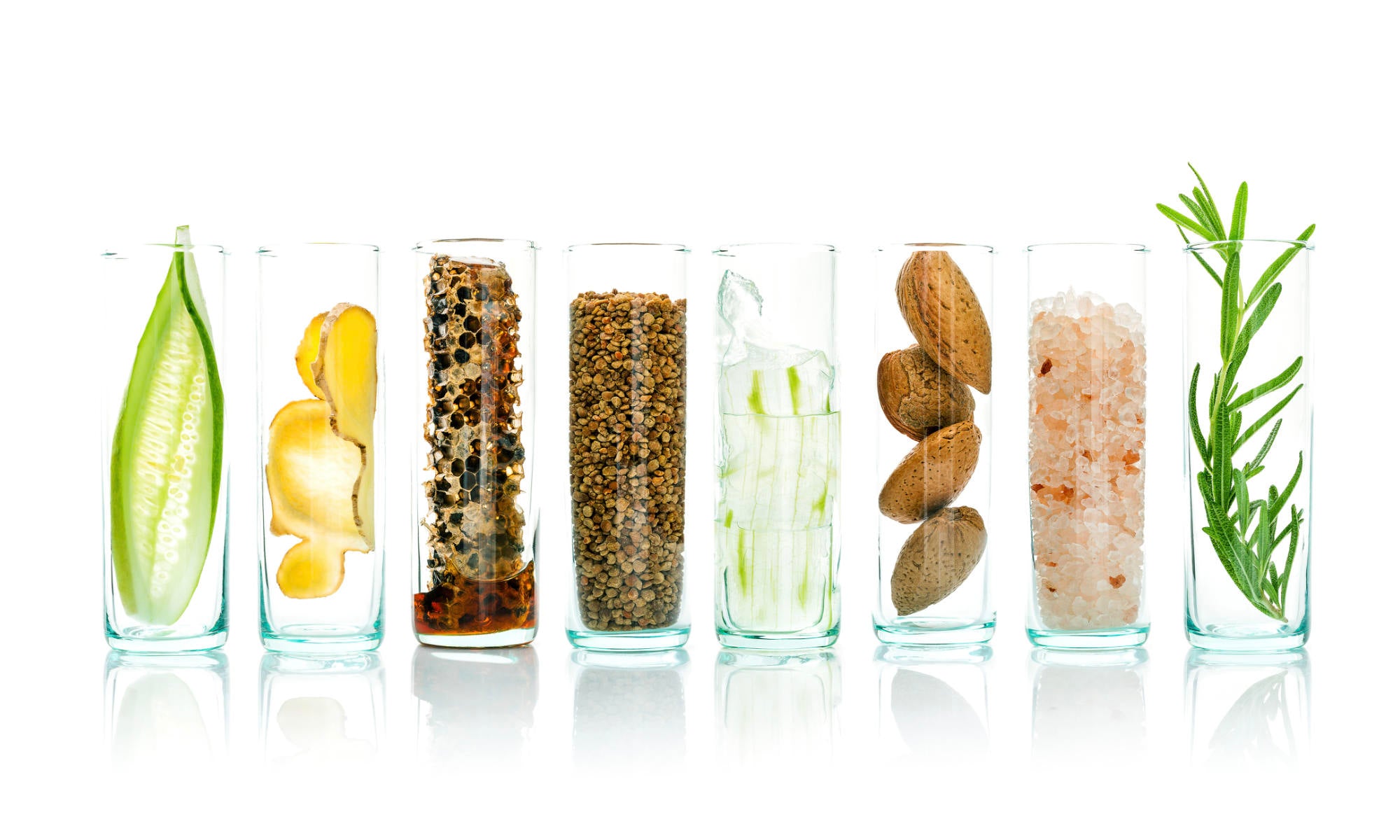 Functions
Our Super Nutrient Hair and Scalp Oil is designed as a treatment to nourish, strengthen, and rejuvenate both hair and scalp. It provides an easy to wash out, silky texture treatment, with natural oils like Oat, Jojoba, Broccoli seed, and Castor oil to deeply moisturise and fortify the hair.

It has soothing and antioxidant effects for scalp health, and additional botanical extracts from Lovage root, Eucommia bark, Tuberfleece flower root, and seaweed to help to encourage healthy hair growth and provide nutrient-rich, hair vitality benefits.

The blend of essential oils such as Clary sage, Lavender, Ho Wood, and Rose Geranium deliver a luxurious, calming aroma whilst also contributing to the therapeutic qualities of the oil, further supporting hair growth and providing a sense of calm and balance to the scalp.

Overall, our Super Nutrient Hair & Scalp Oil is crafted to leave hair soft, lustrous, and healthy whilst soothing and rebalancing the scalp.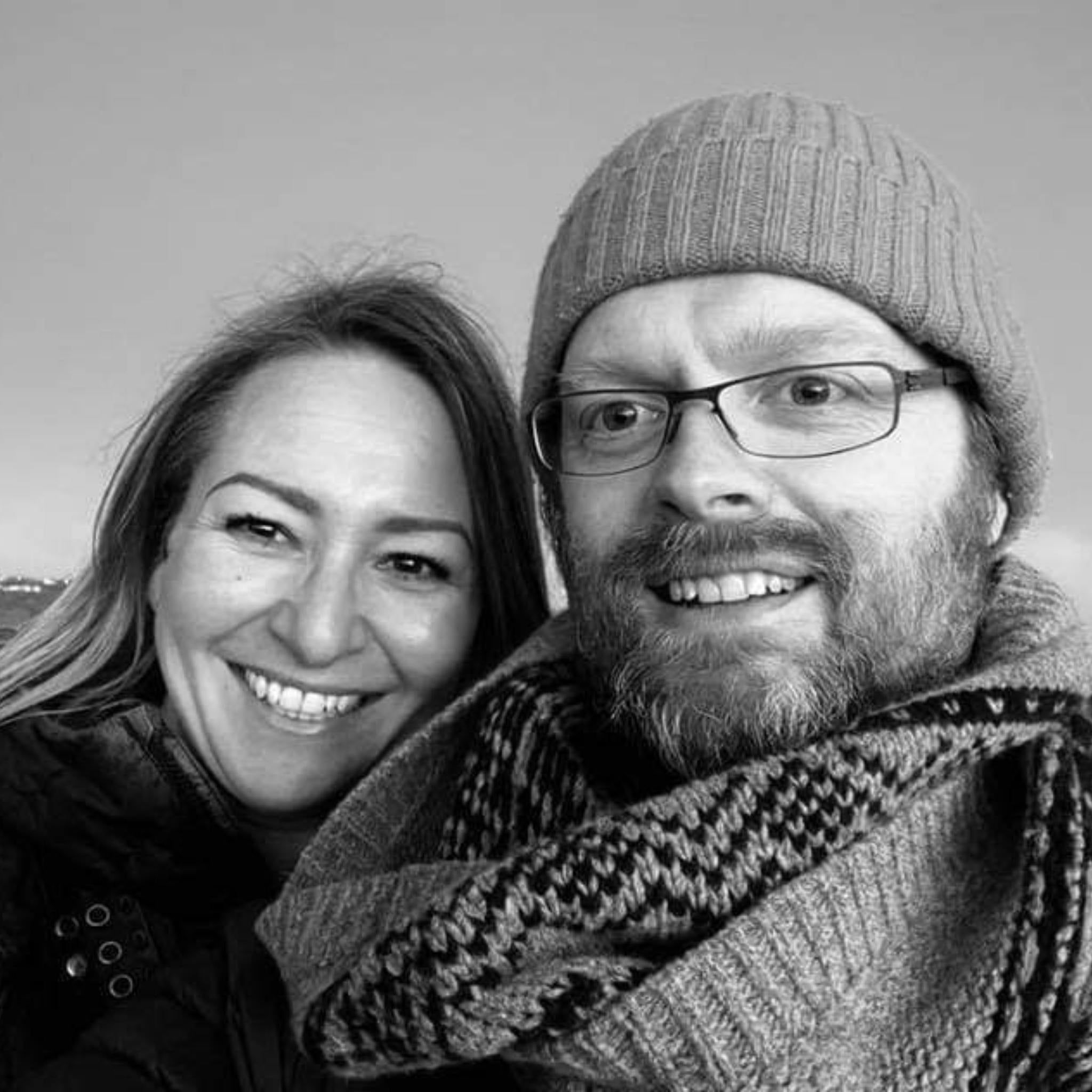 About Us
We are Hannah and Richard. We met down here in furthest west Cornwall.
We combine Richard's knowledge of traditional oriental medicine (he has a degree in Traditional Chinese Medicine and is a practicing Acupuncturist), with our love of the wild Cornish Sea and its' amazing seaweeds! From this we create unique skin and body care for everyone to enjoy!
Soothes scalp
Used alongside the shampoo and conditioner this scalp oil appears to be helping my scalp psoriasis- it certainly doesn't irritate or make it worse!! Smells lovely too, and much better than any prescribed chemicals !
Shampoo and conditioner
When I started using this product I actually didn't like it very much ! It made my hair very limp ! I continued using it for over a month , having read other people's reviews, and thank God i kept on with it ! My hair is now really thick and in so much better condition than it was ! I will definitely never use anything else ! It was so worth persevering with it! I've now bought the conditioning oil for the scalp and hair and I absolutely love it !!! For anyone who doesn't like it , it's so worth continuing with it! You won't regret it !!!
Dry hair and frizz gone!!
This is wonderful - I do need to shampoo twice to remove all the oil but my hair is soft and pliable when dry. This will be a permanent feature before washing my hair.
Another great product
S N Hair and Scalp Oil is really good. I am very pleased with the shampoo and conditioner but the oil just seems to add a beneficial extra to my hair
Thank you
Only used once so far
Too soon to give a meaningful review as only used once so far and I only wash my hair 1-2 times a week.
I have horrible dry and damaged frizzy menopausal hair and just embarking on letting my silver grow out. The shampoo and conditioner have made a great difference after a couple of months use, so hoping this oil will make my hair even better. I shall come back to this in a few months time.